Affiliated with the British Rabbit Council and the Australian National Rabbit Council
The Club was incorporated in July 1996 as the Canberra Rabbit Club. The idea behind the club was to create a friendly informal avenue for people with an interest in rabbits, both breeders and pet owners alike, to further their knowledge of rabbits and to provide them with the opportunity to show their rabbits on a regular basis.
At a Special General Meeting in October 2017, the proposal to change the name to the Canberra and South Coast Rabbit Club Inc. was passed. This came about because of the rapid decline in the numbers of exhibitors and breeders in the Canberra region over the past few years and the increase in interest in the rabbit fancy on the South Coast.
The Club is holding 4 shows in 2018: one in Goulburn at the Goulburn Show and three at the Henson Park Scout Hall, Robson Road, Corrimal.
Members receive several issues of the club newsletter, Rabbit Droppings, a year via email, usually published two weeks before each show.
The membership form is here. New members and those proposing to join, please read our rules regarding the purchase of rabbit rings here.
NEXT SHOW
WARNING
There is a new strain of Rabbit Haemorrhagic Disease (RHD or Calici virus)
RHDV2 is almost like a new disease. The current vaccine does not protect against it (despite what some vets say) and there isn't a new one here that will. Even in Britain they have had to import one from Europe as they don't have one, either.
Best protection is to make sure no wild rabbits can come where your bunnies are and avoid walking in places where they may be as the virus can be brought in on clothes, shoes, coats of dogs and so on. The virus can be destroyed with a 10% bleach solution but it is otherwise hardy, surviving up to 4 months at mild temperatures, even longer at low temperatures.
Outbreaks in the region have occurred sporadically since spring 2016. Lake Bathurst, Googong, Burra, east of Queanbeyan, Belconnen,Tuggeranong and Michelago (wild rabbits in this last) had deaths reported either from RHDV2 or RHDV1 (the original calici).
A third calici virus, K5 was released in March 2017. Gunning and Towrang as well as places in Namadgi were listed as release spots. The original vaccine, Cylap, *may* provide protection but this is based on a very limited pilot study.
There is a very good Facebook group where data and research papers as well as reports of outbreaks have been collated. It's called Against The Approval of the K5 Calici Virus Made in Korea (https://www.facebook.com/groups/1486751604975052) Despite the name, it covers all the variants of calici.
HERE IS A CLUB INFO SHEET ON THE VIRUSES, SYMPTOMS AND VACCINES (IF ANY)
MYXOMATOSIS HOTLINE where myxo outbreaks are listed and where you can sign up to try to get the vaccine allowed in this country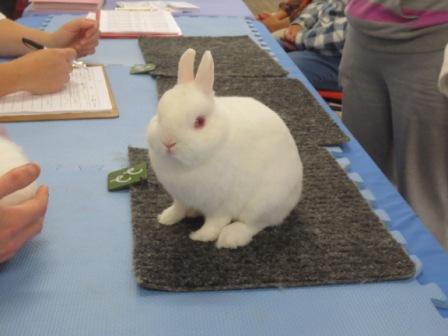 Last updated April 2018