ANYTIME, ANYWHERE: THE REGULI PATTING TEAM
The Canberra Rabbit Club and/or Capital Country Cavy Club (formerly the Southern Regional Branch of the NSW Cavy Club) are often asked to mount displays. Regular one include the Animal Nursery at the Royal Canberra Show, Bungndore Show, Gunning Show, Goulburn Show, the Yass Scouts Market Day, Windellama Field Day, Michelago May Fair, Sutton Fair, Covenant College Fair and formerly the Murrumbateman Field Days (until 2006) and the Canberra Pet Expo (also until 2006). In addition there are one offs for community centres and schools. At the first display I attended, the Royal Canberra Show of 1998, I didn't have a purebred bunny suitable for display, so I brought Sempronia, a young Chinchilla crossbreed as a PR bunny. I thought that people might like actually to pat a rabbit as well as just look at the prize specimens in their cages. So I let her out along the top of the cages and she worked that room like a trouper. The following year I brought Claudius, my Black Rex and Lepidus, my Black and White Cashmere Lop specifically as patting bunnies and a space was set up between the cages so bunnies (not just mine) could be patted.
That was the start of it all. The cavies were added later so whenever I'm asked either as part of Capital Country Cavy Club or the Canberra Rabbit Club, or on my own, you get two for the price of one - rabbits and guinea pigs (I could even throw in a Somali and an Abyssinian…Cat that is).
The original patting team consisted of Claudius ("Feel this rabbit…He's just like velvet").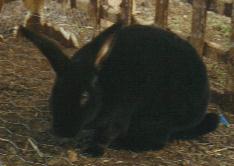 Claudius July 1996-Dec. 1999
And Lepidus "You are too cute. Normally I don't like cute, but you are cute"),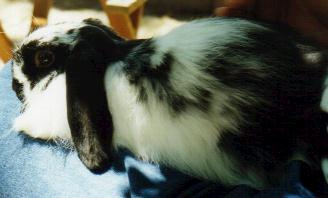 Danica Lepidus 4 June 1998-9 June 2001
Claudius succumbed to an intestinal blockage in Dec. 1999 and was replaced by Marcius, a Black Mini Rex buck. Apart from being very soft, Marcius was the most patient patting bunny of the lot. He could be left on the patting mat for hours on end, never tiring of being patted by sticky fingers or being picked up. In fact, people thought he was a stuffed toy. King, the Castor Satin buck also joined the team in between duty on the show table as he was a very gentle friendly bunny. Another moonlighter from the show table with a good temperament for this sort of work was Falco, a Seal Point Netherland Dwarf buck. These four comprised the Patting Team until the end of 2000 when they were joined by Aurelius, an Orange Standard Rex because Marcius and Lepidus had been in a horrible moult for several months leaving the team short-handed.
On the cavy front, the first display cavies were Sunset Dream, a Cream and White Rex sow and Another Cloud, the Satin-Crested Cream boar. Their first gig was the 1999 Murrumbateman Field Days when they accompanied Claudius and Lepidus and some of the Reguli show rabbits. In early 2000 they were joined by Collins, a Self Red Boar, Elijah, a Self Black boar and Honeygold, a Saffron sow. Not all of these attended each show as I had only a 4-holer back then. I now have a range of different carry cages. The cavies are chosen for colour and coat to show people what a wide variety of pretty colours they come in. Only a few can be used as patting pigs, usually Rex, Sheltie, Coronet and Sheba, as the others find all the noise a bit overwhelming. Rex, Shebas and long-hairs tend to be bomb-proof.
The current patting team is: Silver Surfer (Chinchilla Giganta), Claudius, a Black Rex , Dex (a small German Lop), Murakumo (a Chinchilla Netherland Dwarf), Mara (a Tr-Dutch doe) and Mango, an Orange Dwarf Lop for the rabbits.. For the cavies it is Lady Murasaki (Merino), Fuma Ninja or Goudy (Sheba Miniyak), Lady Tachibana or Sei Shonagon (Coronet sows), Desert Chief and/or Nefertiti (Tort and Whites), Maltese Falcon or Stirred Not Shaken (Abyssinian boar) and Phryne Fisher (Dalmatian sow) or whichever of the others aren't doing anything in particular.
CURRENT PATTING TEAM
RABBITS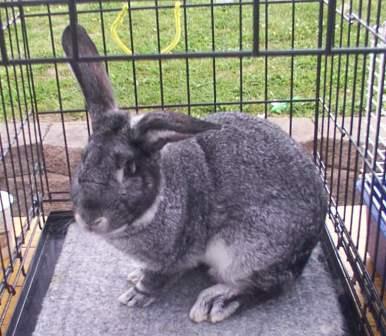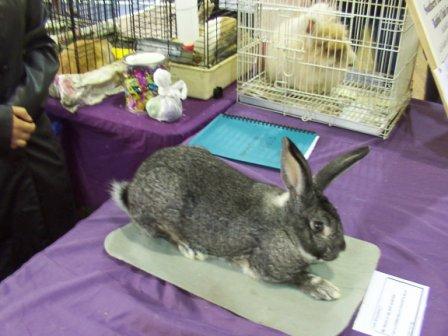 Reguli Silver Surfer, Chinchilla Giganta buck, born 12 Nov. 2010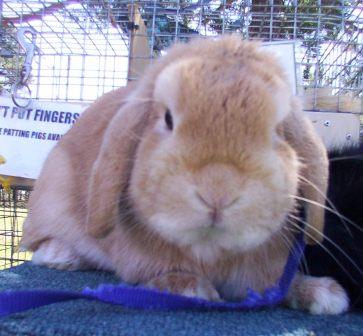 Mango, aka Bunny Bunch Weis, Orange Dwarf Lop buck born in 2009.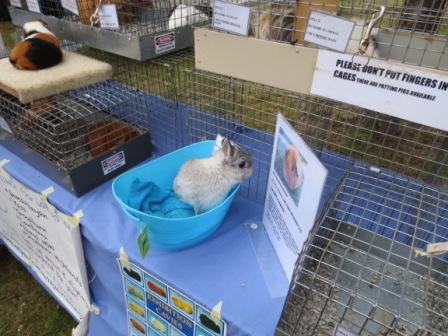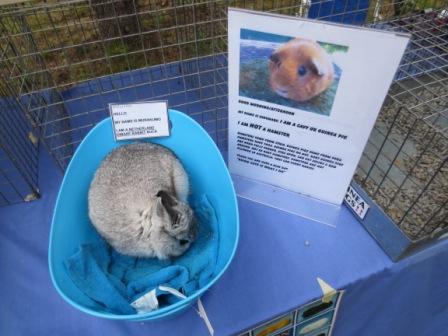 Murakumo, Chinchilla Netherland Dwarf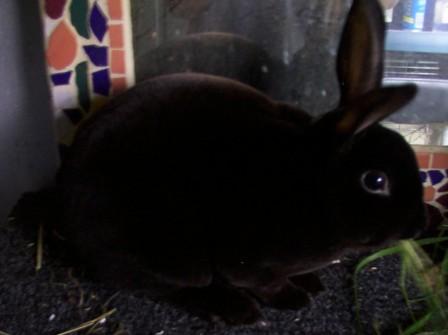 Claudius Nero Black Rex born early 2010. His first appearance was at the Covenant College fete in Oct. 2010. Another "feel this rabbit" boy. Or at a cavy display one lad demanded, "Where's your soft-bunny?"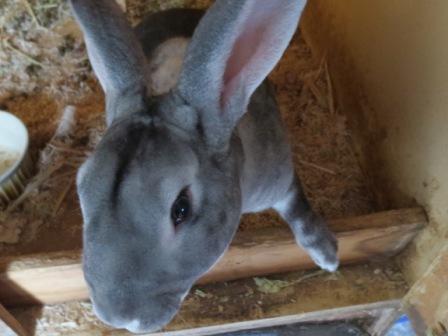 Redwood Mediaeval Prince, ChinRex, 2 August 2012. He has just joined the Patting Team.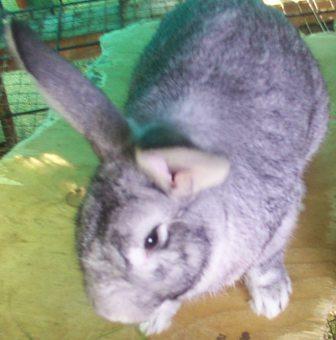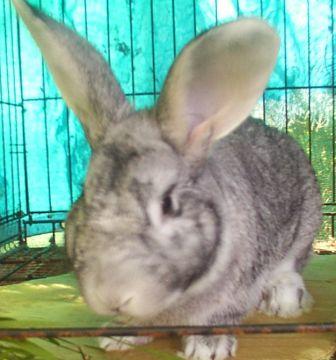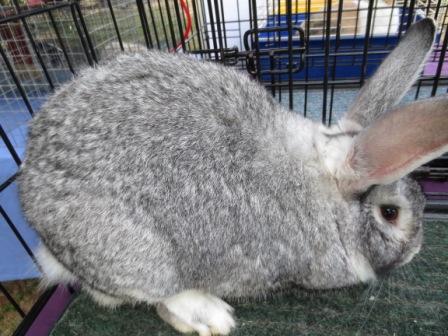 Sempronia (Chinchilla Giganta doe) born 4 April 2011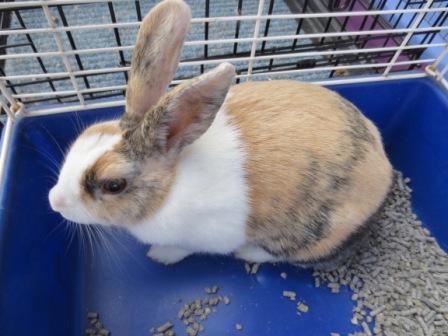 Mara, Tri-Dutch doe
CAVIES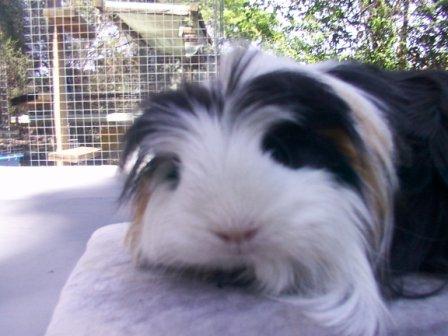 Reguli Ben no Naishi Coronet sow born 7 Jan. 2007, now retired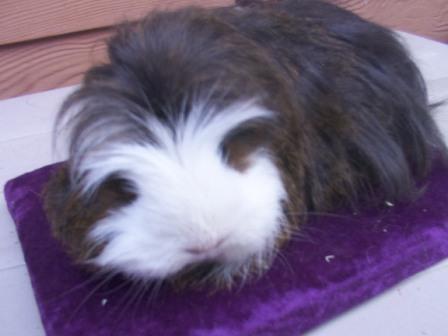 Reguli Lady Tachibana, Ben no Naishi's daughter. Coronet sow born 3 March 2010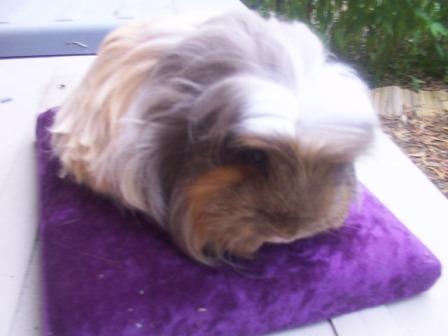 Reguli Sei Shonagon, Tachibana's daughter. Coronet sow born 14 July 2011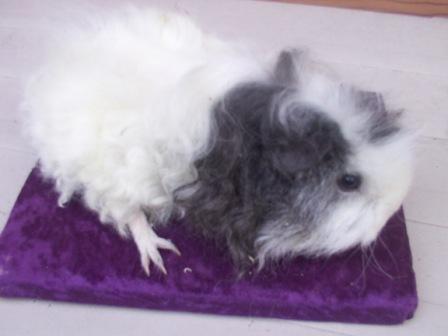 Reguli Lady Murasaki, Liberté's daughter. Merino sow born 1st October 2010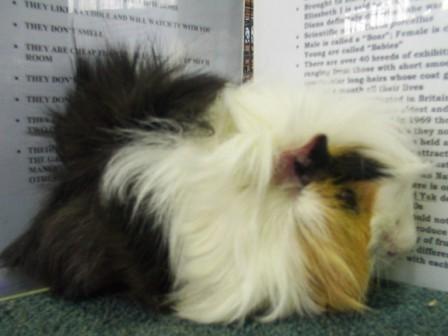 Fuma Ninja, Sheba Miniyak boar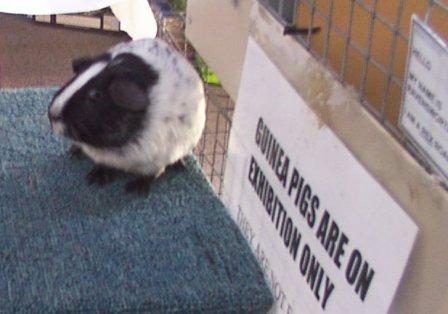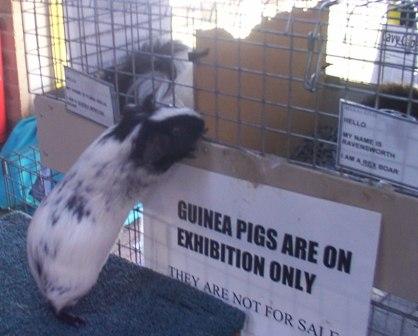 Phryne Fisher, Dalmatian sow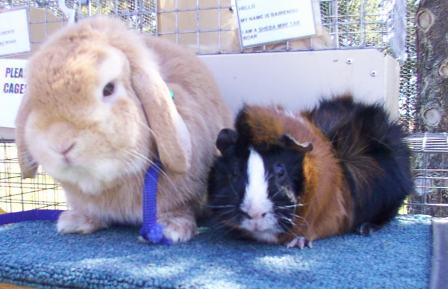 Reguli Stirred Not Shaken (with Mango), Abyssinian boar. Born 9 Nov. 2009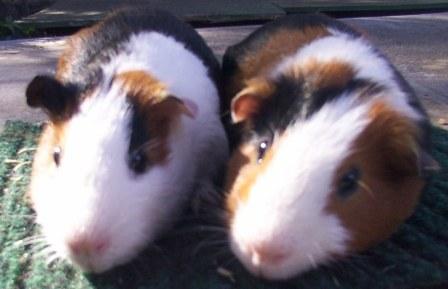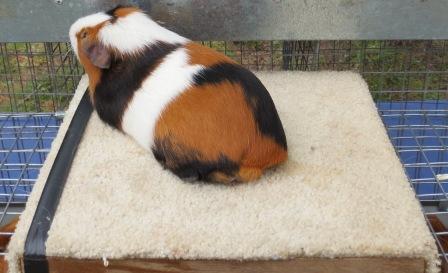 Nefertiti and Deas Desert Chief Tortoiseshell and White sow and boar, born Dec. 2008 and 17 Aug. 2008 respectively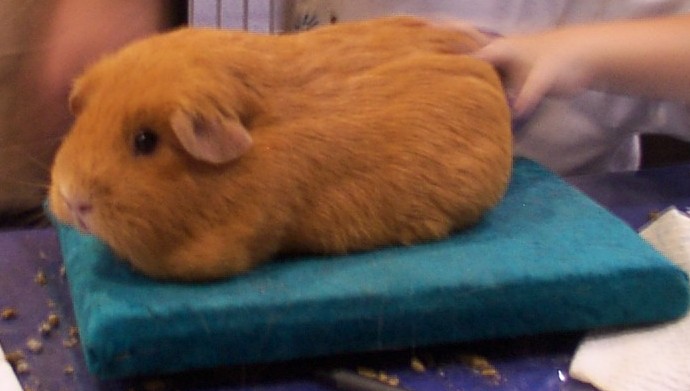 Canberry Barbados Self Buff sow born 19 April 200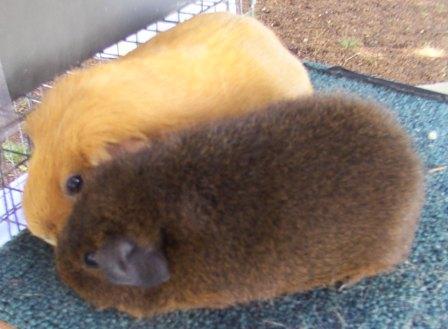 Honey Bear, Rex, born 11 Dec. 2011
.
A TYPICAL OUTDOOR DISPLAY SET UP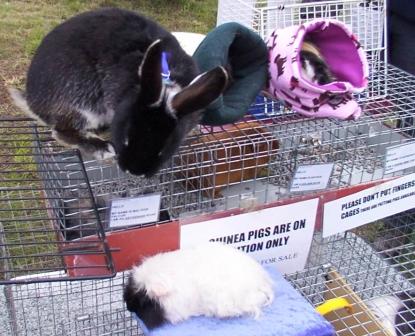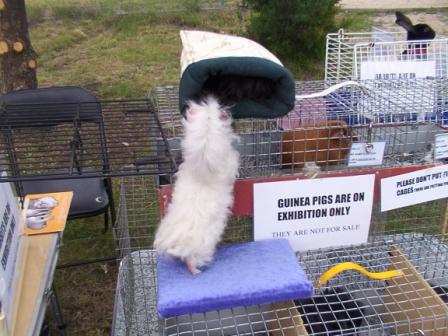 Sertorius and Liberté at the Windellama Field Day Nov. 2010 Liberté chatting to colleague inside snug Windellama Field Day.
PAST PATTING TEAM MEMBERS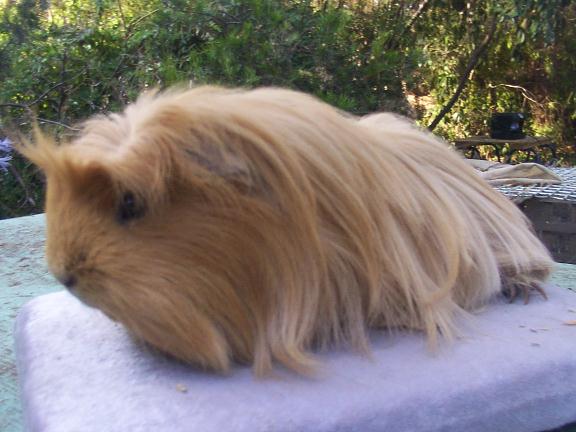 Shintaro Buff Coronet (died 17 Feb. 2007)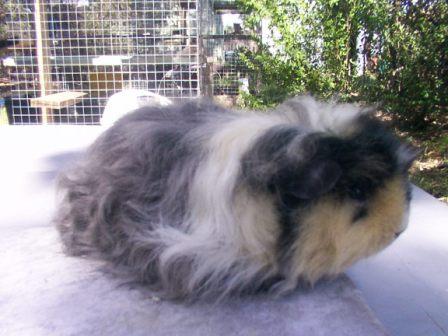 Reguli Lady Ochiba Merino sow 7 Jan. 2007-March 2010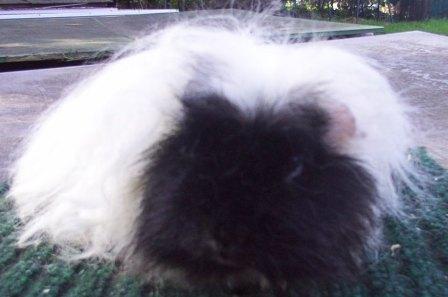 Reguli Liberté Merino boar born 14 July 2009 died 13 April 2013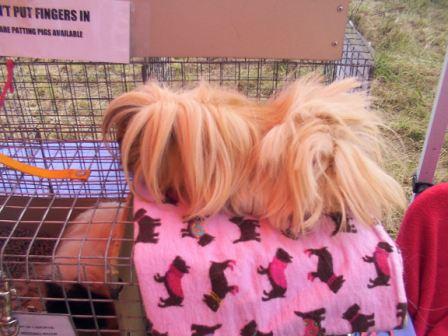 Bairengu, Sheba Miniyak boar.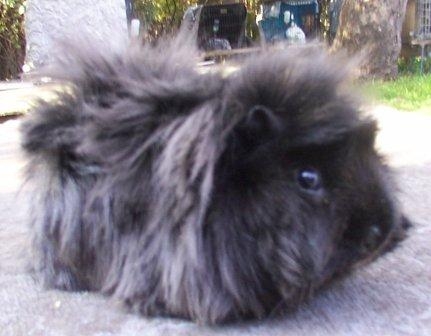 Reguli Koga Ninja Sheba Miniyak boar born 1 June 2010 Bairengu's son. Gone to a pet home.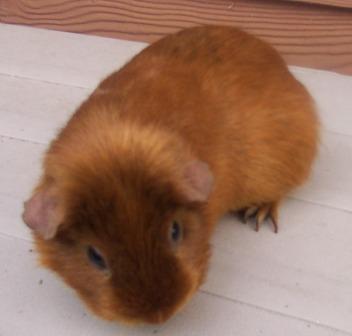 Reguli Akitada, Golden Satin boar born 16 June 2009. Died 30 July 2012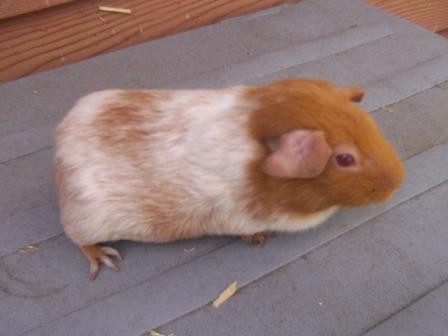 Akane, Red Roan sow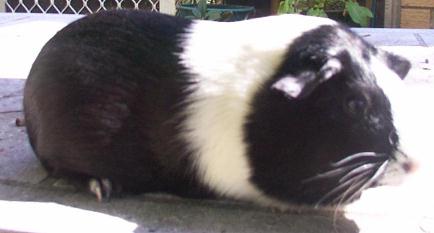 Leander Hyacinth Black Dutch sow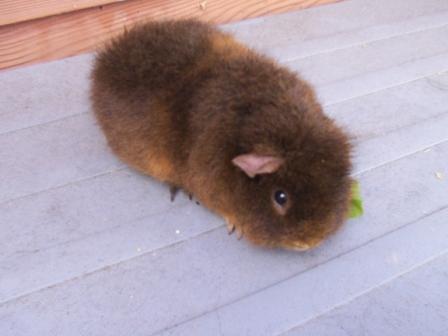 Bumbora Harryton Rex boar born 13 July 2007 Died August 2010.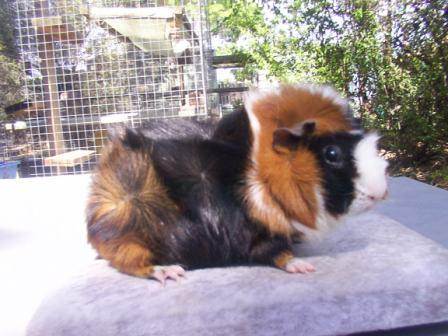 Reguli Toccata Abyssinian sow born 9 Sept. 2006 Died Nov. 2010.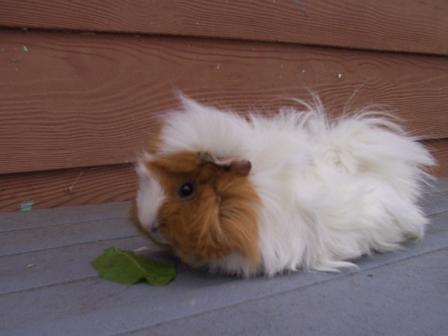 Reguli Acushla, Sheba Miniyak sow born 1 Oct. 2007 Died suddenly 2 Dec. 2010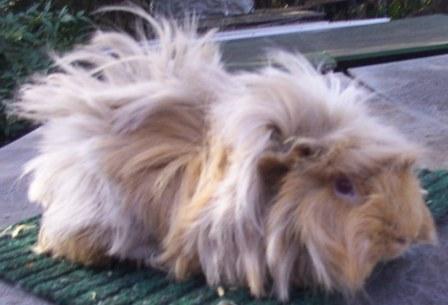 Reguli Kirimaru Sheba Miniyak boar born 4 Oct. 2009. Went to a pet home in 2011.
Reguli Teruhime Satin Buff sow born 25 Feb. 2007. Died 10 April 2011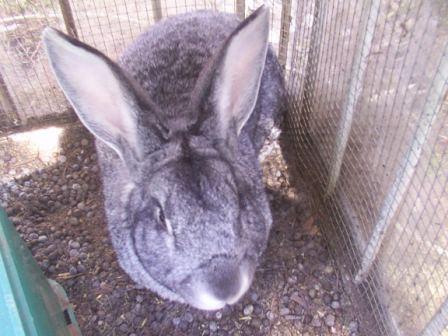 Silver Spar, Chinchilla Giganta. Walked on a leash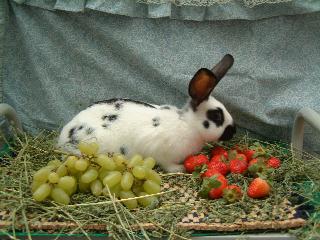 Venetia Aemilius Black English (photo Christine Carter)
Died of old age 7 March 2011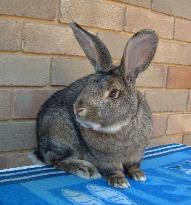 Petite Yokozuna British Giant (photo Christine Carter) Died Boxing Day 2010 aged 8 years and 7 months.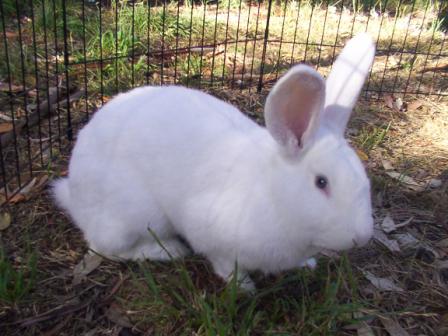 Reguli Snows of Dalazar, British Giant, born 28 Aug. 2007. Walked on a leash. Euthanased due to myxomatosis 1 April 2011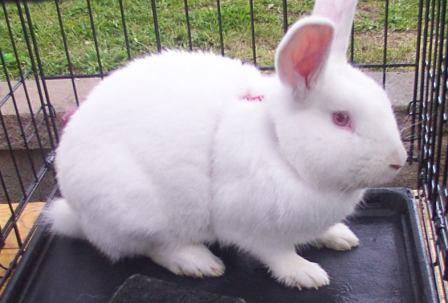 Reguli Dalazar Snowflurry, REW British Giant buck born 16 Dec. 2010, died of heat exhaustion January 2013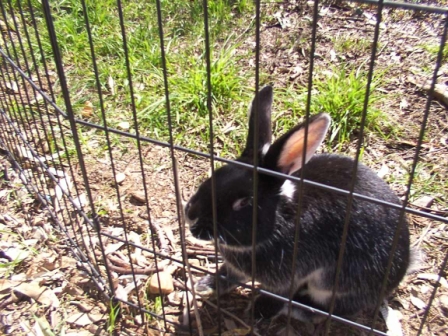 Sertorius, Black Silver Fox, born 28 March 2008. Walked on a leash. Euthanased due to myxomatosis 8 April 2011
Sempronius, Chinchilla Giganta buck. Walked on a leash. Euthanased due to myxomatosis 8 April 2011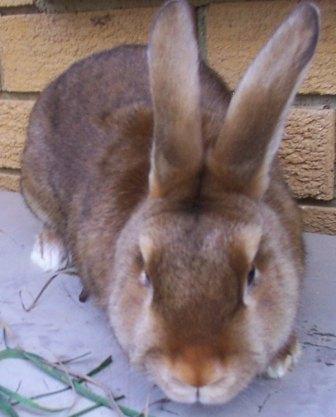 Narview Churndash (Cinnamon Satin) born 21 July 2007. Killed by two malamutes who got into the yard early on 4 November 2011.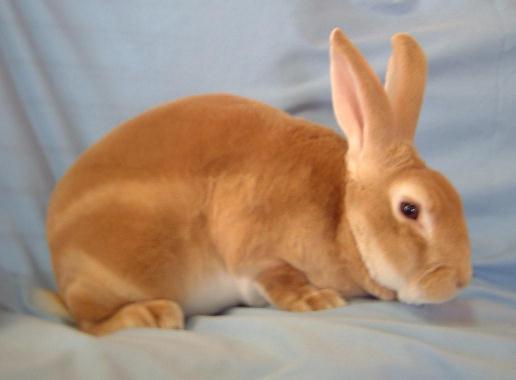 Ch. Rojeana Aurelius Orange Rex (photo Christine Carter) Nov. 2000-25 July 2007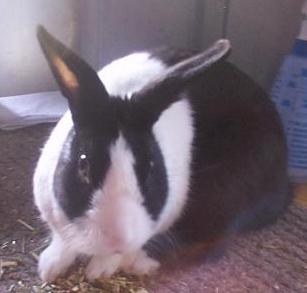 Venetia Romano Black Dutch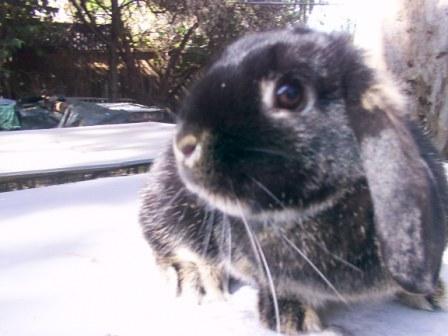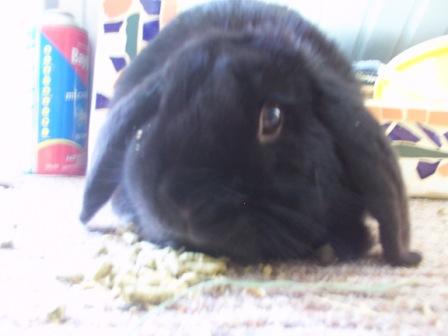 Reguli Cornelia, Black Otter Dwarf Lop 3 Oct. 2006-11 May 2009 Reguli Scipio, Black Dwarf Lop, brother of Cornelia 3 Oct. 2006-Apr. 2009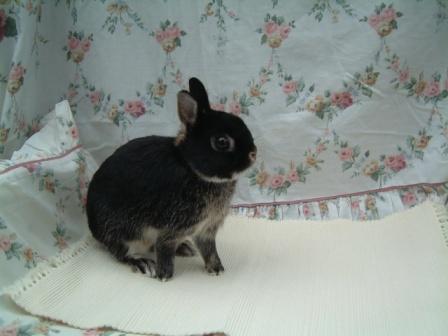 Reguli Merula Black Otter Netherland Dwarf, 4 Oct. 2000-15 July 2009 (photo Christine Carter)