ABYSSINIANS
I used not to like Abyssinians. Couldnít stand a bar of them. Thought they were the ugliest, strangest things on the planet. I guess Iíd seen too many of the pet shop variety. Real Abyssinians are good solid chunky pigs with clearly defined rosettes and ridges. These days the breed standard requires eight rosettes all aligned, four along the rump and four around the middle with optional rosettes on the shoulders. A hundred years ago, they could have as many rosettes as possible as long as each one was complete and properly formed. Abyssinians are a very old breed.
Their name is a bit of a puzzle as they donít come from Abyssinia (Ethiopia) unlike the cat of the same name is supposed to have done. All cavies come from the Andes originally and you can see Abyssinians along with other varieties running around the floors of huts and cottages there. The Abyssinian cat is known for its ticking. While you can have ticked Abyssinian cavies, that is not what they are about. However, the personalities of both species of Abyssinian are remarkably similar so much so that when I described the personality of the Abyssinian cat (the breed standard had just been revised) to a well known cavy judge, she said, "You have described the Abyssinian cavy to a ĎTí". Basically, they are lively, active, curious, never still, in your face, real little livewires with personality to burn.
Abyssinian Cat (Bronze Triple Grand Champion Aureate Hatshepsut)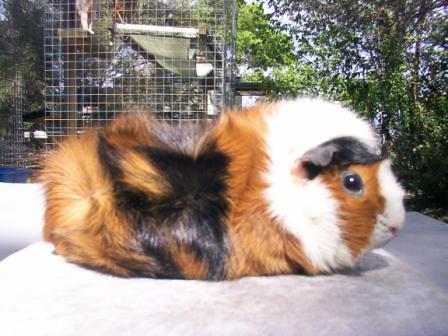 Abyssinian Cavy (Ch. Reguli Zula)
I got my first breeding Abyssinians from Wyndamere Cavy Stud at the National Cavy Show in 2002. Prior to that I had a sow, Akane, and a neutered boar, Snag, I used for displays whom I had bought earlier that year. I had some nice ones from that line, including Ch. Reguli Zula. However, several generations on I had some bad luck, losing a boar to pneumonia and the other boar I had, Dunvegan Menelik who had sired some litters, went sterile. I had him in for ages with my sows but by the time I realised he no longer "worked", the sows were too old for breeding. So I had to start again. I bought another Dunvegan boar (Mars Bar) and a Leander sow (Leander Maud). I also acquired Mirrormere Granite King (who'd done the rounds, Xeroxing copies of himself in other people's sheds). I got two nice boars and a quite nice sow from him before he died. Mars Bar has also given me some quite nice sows, one of which went to live at Piggily and is the grandmother of Tequila Sunrise.
BOARS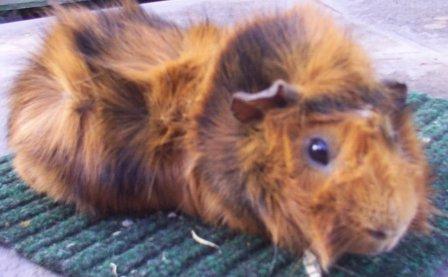 Dunvegan Mars Bar II born 12 June 2009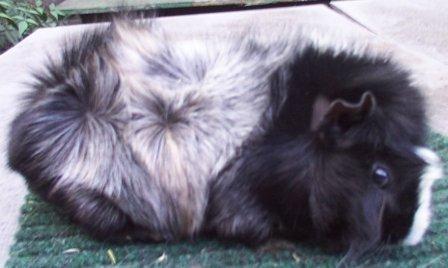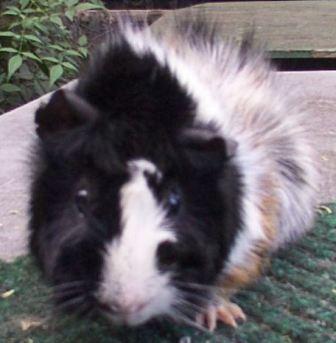 Reguli Maltese Falcon, son of Mirrormere Granite King and Leander Maud born 9 Nov. 2009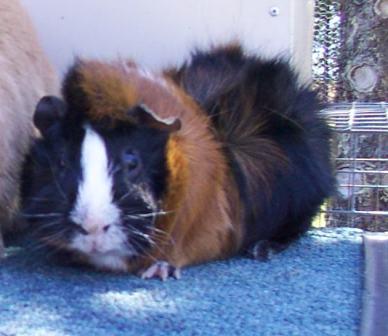 Reguli Stirred Not Shaken, litter brother of Maltese Falcon
SOWS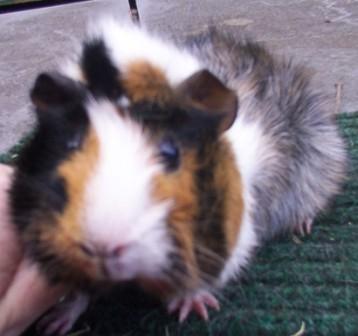 Reguli Brandy Girl daughter of Mirrormere Granite King and Leander Maud born 16 Jan. 2010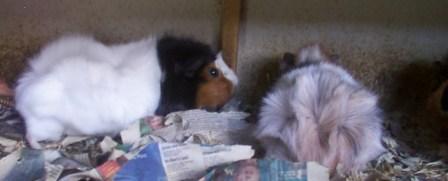 Left: Reguli Tallulah II (daughter of Dunvegan Mars Bar and Leander Maud), born 20 Nov. 2010 and, right, Reguli Brandy Wine (daughter of Dunvegan Mars Bar and Reguli Brandy Girl) born 23 Nov. 2010.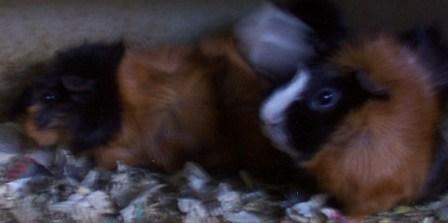 Piggily Tequila Sunrise, born 24 April 2011 on left and Reguli Stirred Not Shaken on right.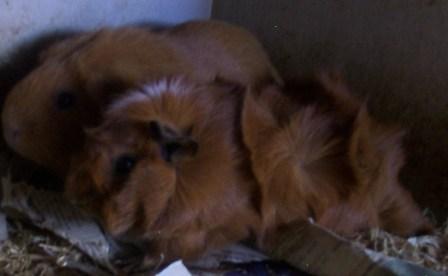 Lathor Starlight, born 4 August 2011
GONE BUT NOT FORGOTTEN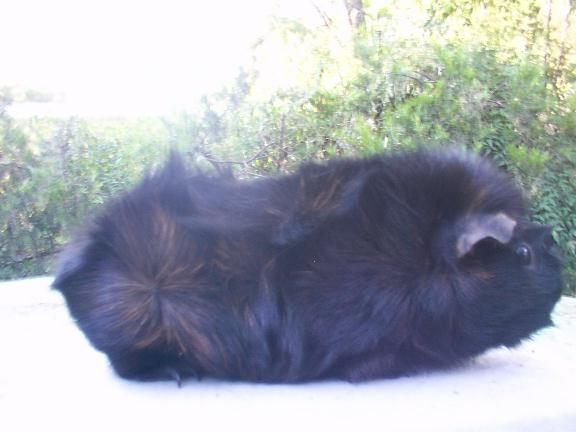 Wyndamere Instant Appeal (Black/Gold) 26 May 2003-29 June 2006. Mother of Moneypenny and Zula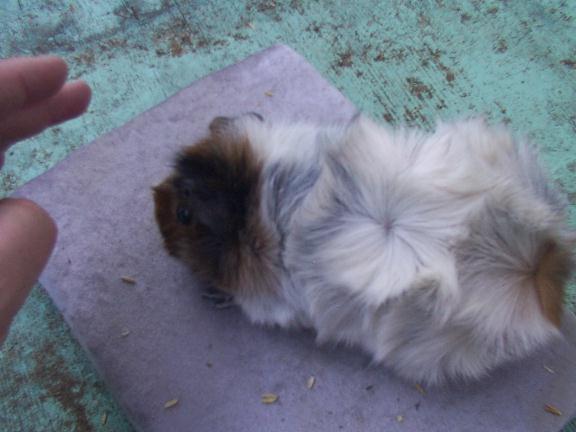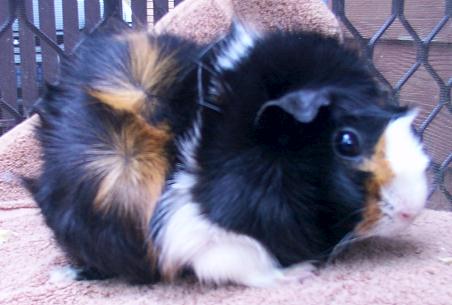 Reguli Senbonzakura (Roan and White) 22 Sept. 2005-12 Nov. 2006 Reguli Moneypenny, born 13 Nov. 2005 (retired to a pet home then died of pneumonia in July 2008)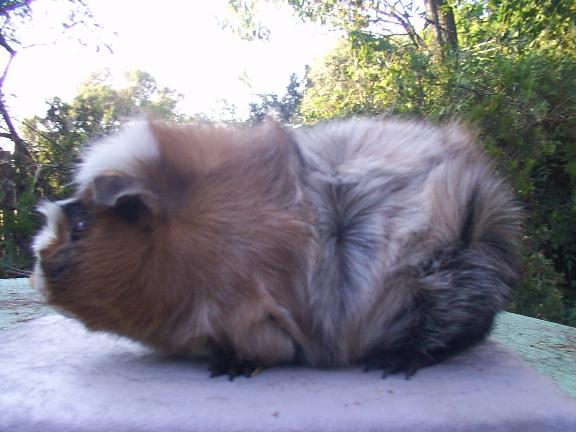 Reguli Yoshitsune (Roan) 23 Sept. 2004-20 July 2007 Father of Senbonzakura, Moneypenny, Toccata and Sabrina.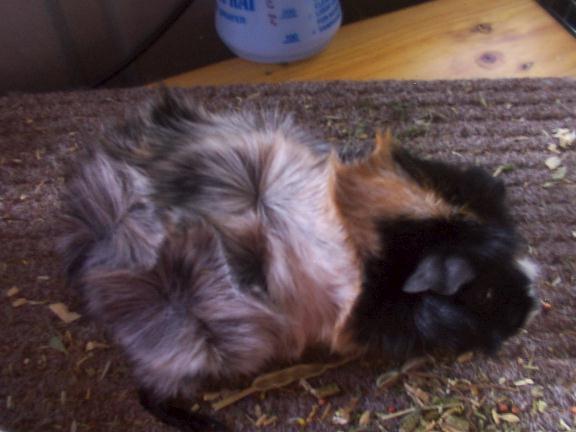 Pipsqueak Harmony (Tort and Roan) Died 15 Oct. 2007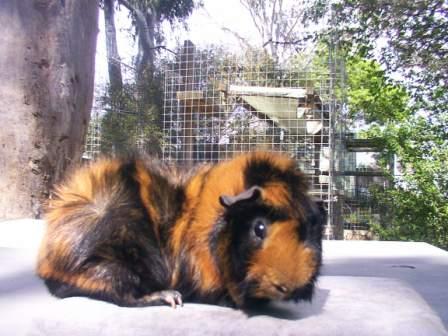 Dunvegan Menelik born 4 July 2005 died suddenly 14 April 2009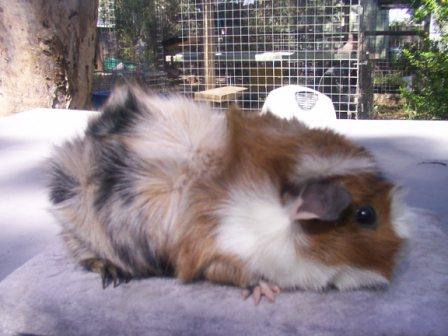 Reguli Sabrina born 17 Nov. 2006, daughter of Yoshitsune and Moneypenny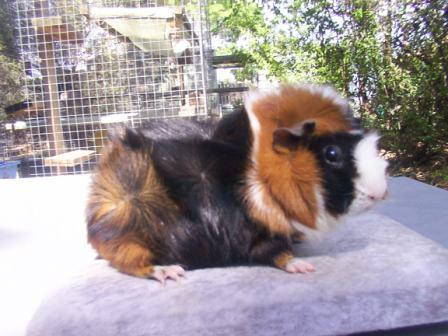 Reguli Toccata (Tort & White) born on 9 Sept. 2006, daughter of Yoshitsune and Moneypenny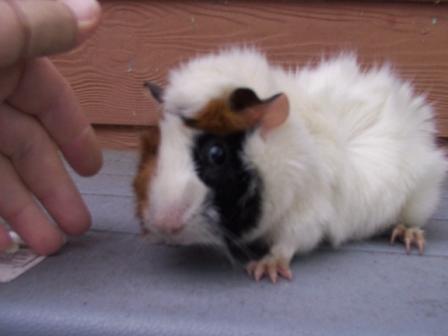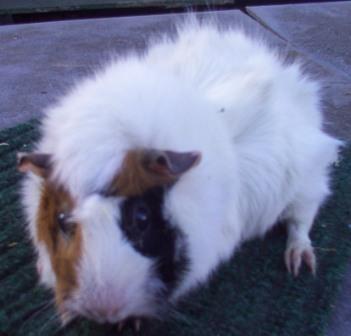 Leander Maud, born 26 May 2008, as a baby Maud as an adult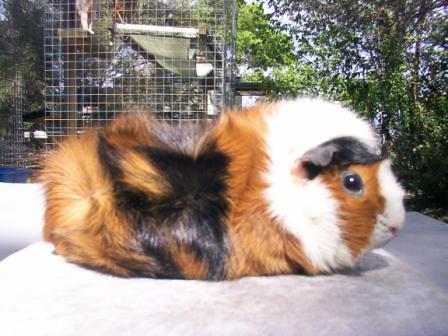 Ch. Reguli Zula born 25 Jan. 2004, died 10 Dec. 2008, daughter of Reguli Kikuchiyo and Wyndamere Instant Appeal