ROYAL CANBERRA SHOW ANIMAL NURSERY DISPLAY 2008-2009
2008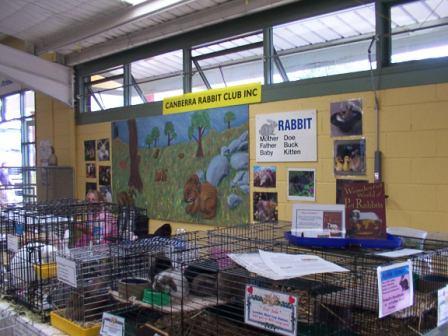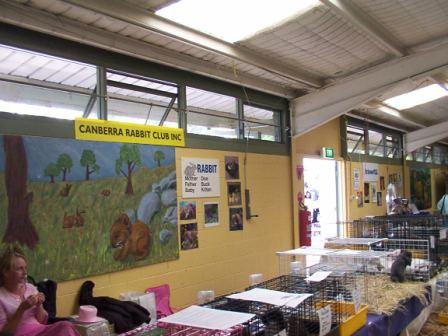 Sharyn Louis "minding the store" on the Friday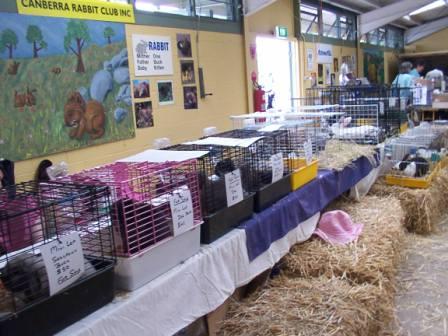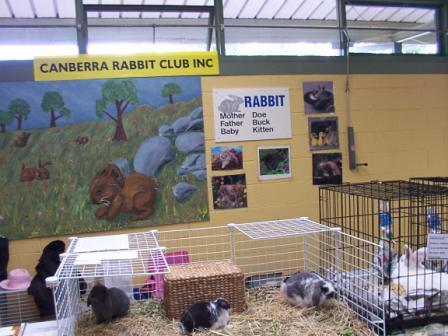 There were many rabbits for sale because the Sowdens were retiring Christine created a small "playpen" for little bunnies to frolic in and to allow the public pat them.
from rabbits and would be moving to Queensland
2009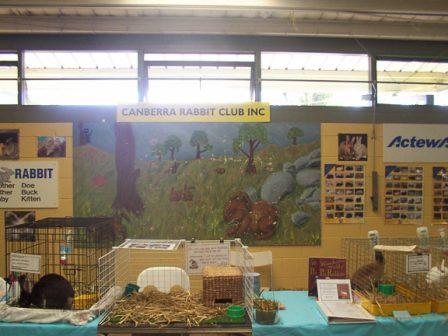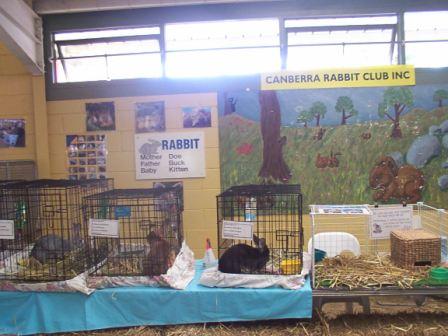 We had fewer exhibits this year so it was decided to fill up the space with bigger cages to give the rabbits more room to stretch out and move around. I used the largest sized dog crates for my Giants and upgraded the medium sized rabbits (Satin, Silver Fox and English) to the size crates I normally use for the Giants as displays and shows while Christine used those indoor rabbit cages with plastic bases and wire tops for her Mini Lops. On the wall behind can be seen the new A2 breed posters published by Fur & Feather. There are four of these (Fancy, Lop, Fur and Rex).