AROUND THE CAVY SHOWS
ROYAL CANBERRA CAVY SHOW 2009 (Saturday 28 February, Tea Tree Room, Craft Pavilion, Exhibition Park, Canberra)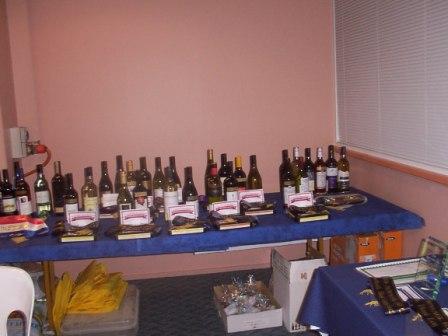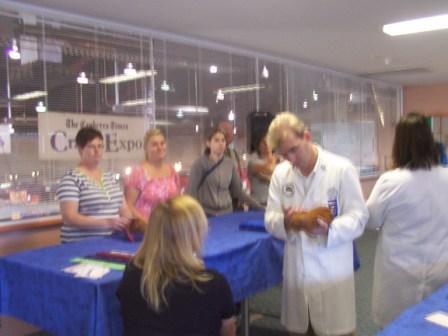 Prizes for the Second Show Ken Peddersen (Vic.) judging with Louise O'Hare, Serval Dorfer & Gemma Amos behind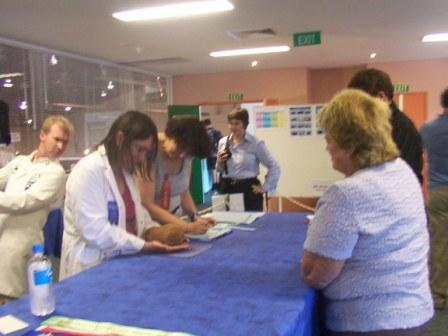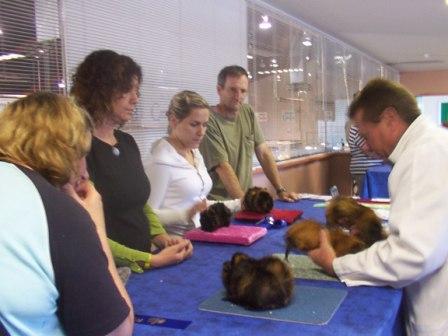 Ken Peddersen looking at Liz Hart (WA) judging, Maria Amos pencilling Ken Hart (WA) judging Abyssinians with Bronwyn Kerkoff, Lauran Gwynne & Robert Brown looking on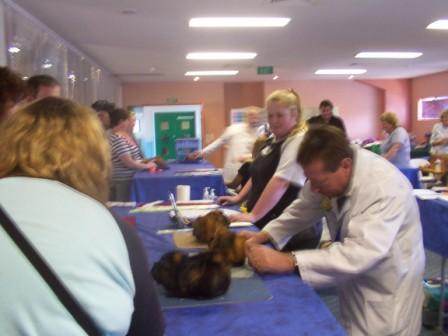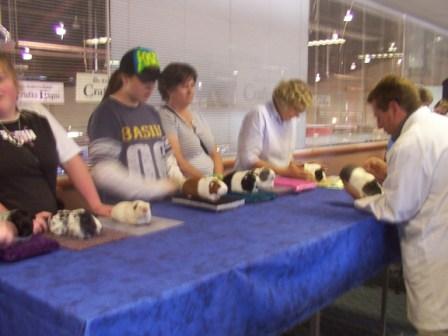 Ken Hart still judging Abys with Mindy Roach pencilling Ken with Best Marked line up. Mindy Roach, Karen Nichols and Valerie Howe look on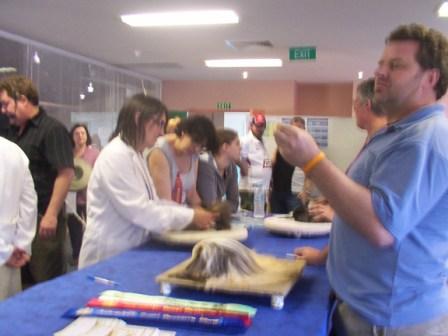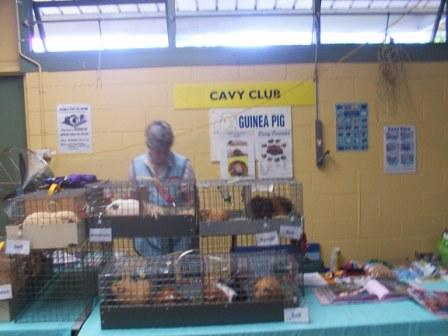 Liz Hart judging longhairs, Maria pencilling and Peter Wright in foreground Gwen Parsons at club display stand in the Animal Nursery
ROYAL EASTER SHOW 2007 (Thursday 12 April, Wynne Pavilion, Sydney Showground)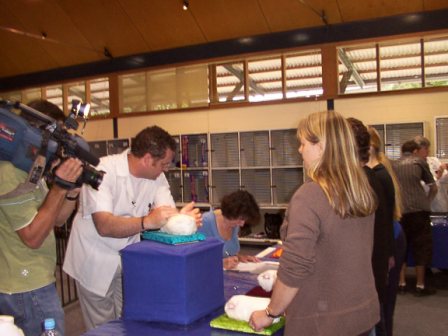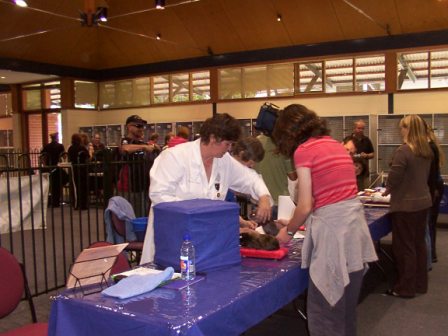 Peter Wright (Qld) judging with TV camera, Maria Amos (Gemstone Stud) Karen Nichols (NSW) judging
pencilling, Kathy Varman (Sapa-Inca Stud) in foreground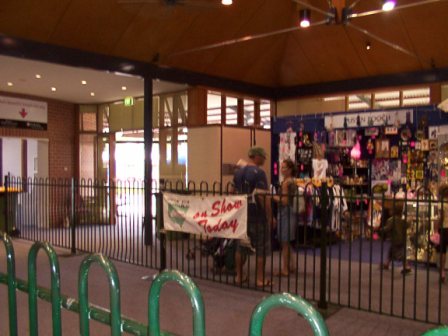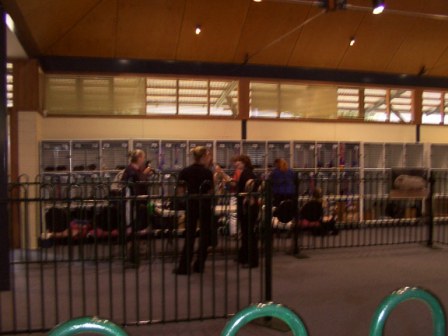 Upper end of Wynne Pavilion, opposite Puss 'n Pooch Another view of the Wynne Pavilion showing cages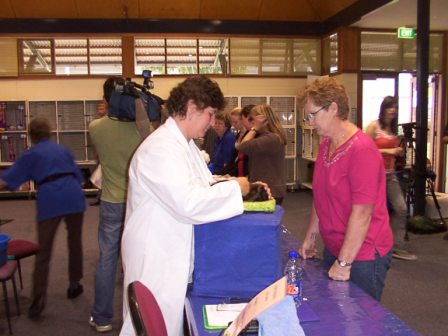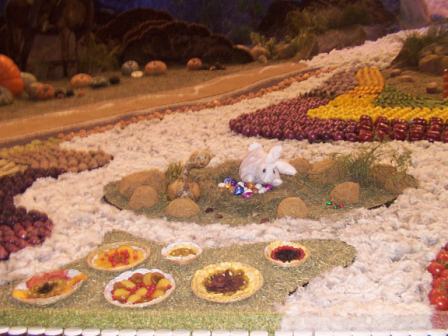 Karen judging, Barbara McGovern (Killarney Stud) looking on, Leone Jones Detail of display in Food Hall showing bunnies amongst the produce
(Thalassa Stud) back to camera,
NSW CAVY CLUB AGM SHOW (Sunday 11 February 2007, Harvey Lowe Pavilion, Castle Hill Showground)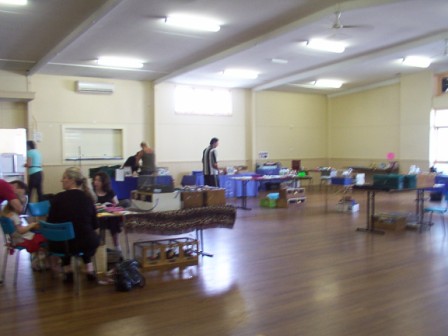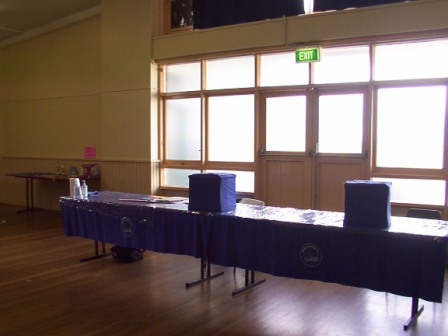 General view of hall Judging tables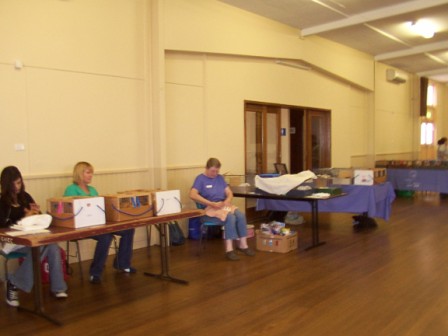 Last minute grooming Part of Best Self line up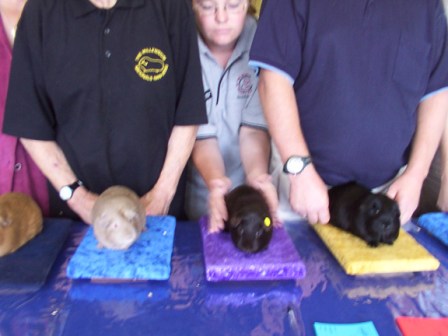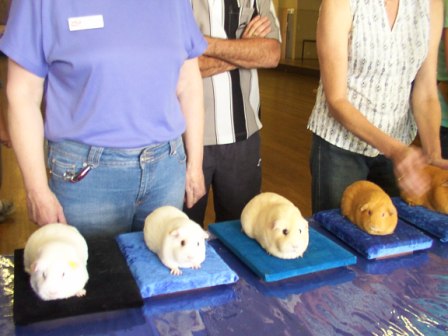 More Best Self: Lilac, Chocolate, Black plus Em Jenkins (Gunnedah Stud) Yet more Selfs: Pink-Eyed White, Dark-Eyed White, Cream, Saffron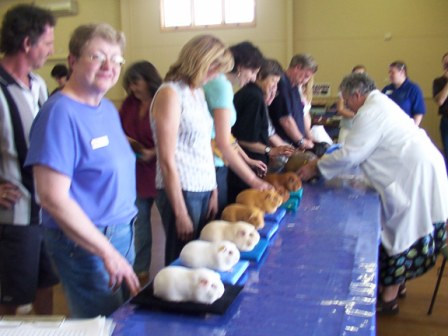 Elizabeth Hodsdon judging Best Self, Jo Livingston (Canberry Stud) in foreground. Baby Texel, Pipsqueak Rocky Road, owned by Dawn Klobucar (Tarleigh Stud)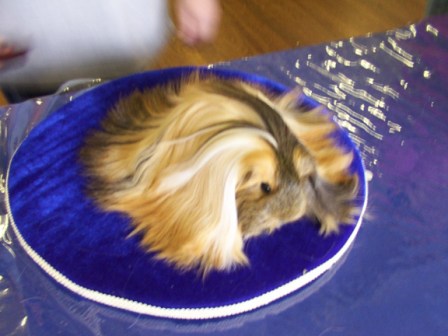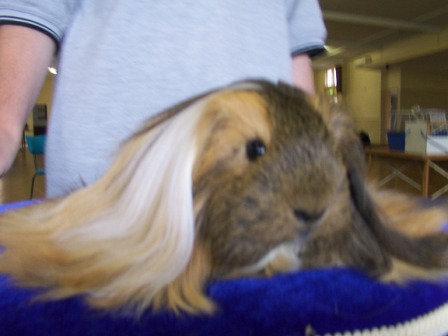 Baby Sheltie, Hedon Larissa, owned by Em Jenkins (Gunnedah Stud) Close up of Larissa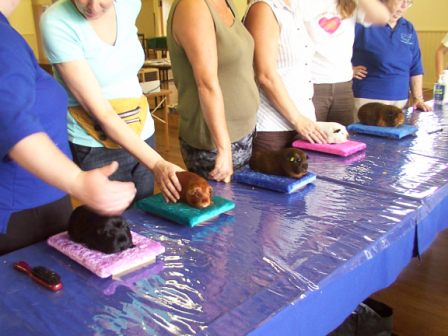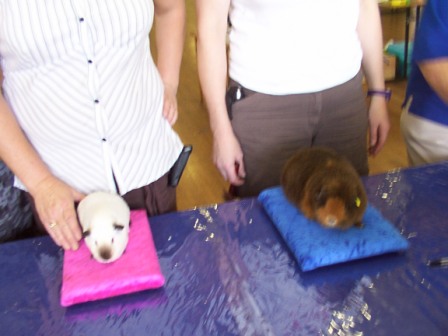 Part of Best in Show line up. The bodies belong to Michelle Parker (Malibu), Maria Amos (Gemstone), Sarina McLean (Sathra), Trish Chrissimos (Sathra), Melanie Barnes (Bumbora)
and Betty Robertson (Andrean)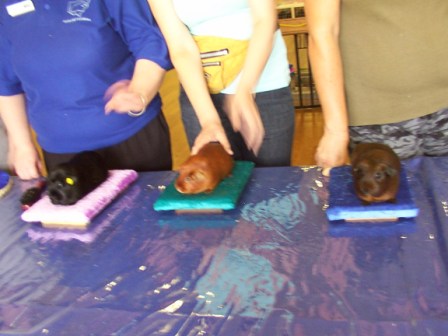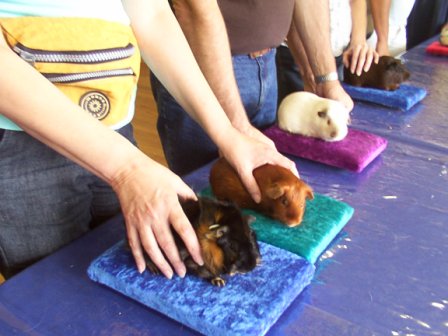 Malibu Elkah (Black Crested), Gemstone Charlotte (Dark-Eyed Best Baby in Show: Gemstone Casanova (Abyssinian), Gemstone Charlotte
Golden), Sathra Golden Nevadi (Golden Agouti)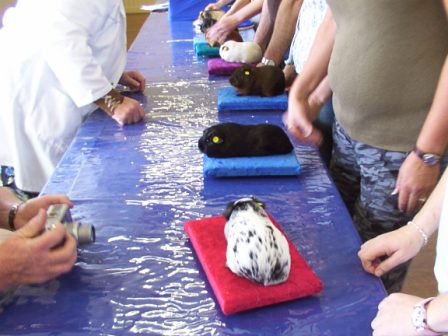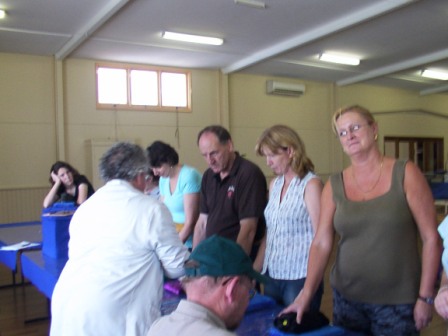 Best Baby continued Elizabeth Hodsdon judging, Maria Amos, the Russells, Sarina McLean, Paul Livingston kneeling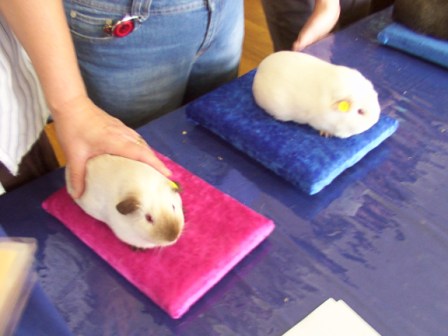 NSW CAVY CLUB SOUTHERN REGIONAL BRANCH SHOW (Sunday 17 September 2006, Canberra Pensioners Club, in conjunction with the Canberra Rabbit Club)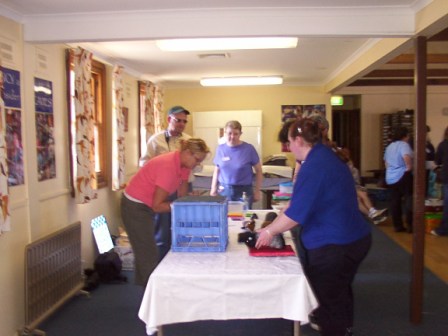 Sarina McLean (NSW) judging Marked, Michelle Parker (Malibu) in foreground, the Livingstons (Canberry) looking on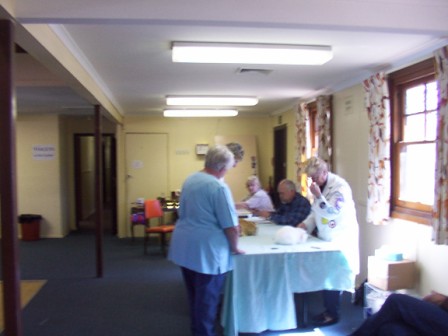 Rabbit judge Vija Hone (Vic) with Lex O'Brien (Dainty) pencilling, Sue Sowden (Petite) card writing in background, Lesley Donnelly (Bugsy's) in foreground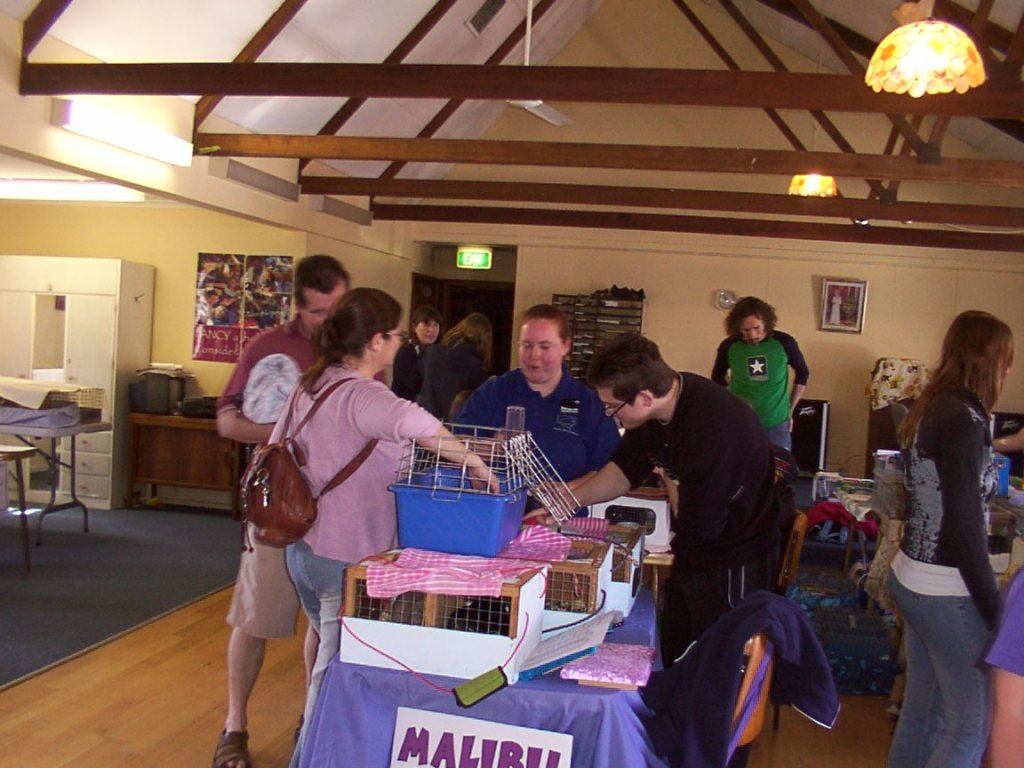 Michelle talking to the public about the joys of cavies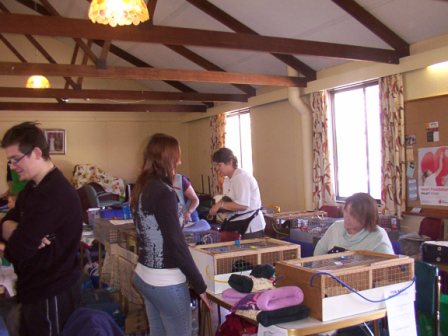 Another view of the "cavy side" of the hall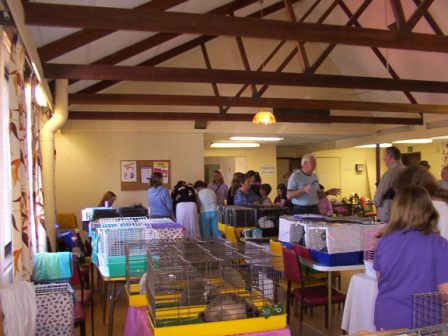 The "rabbit side" of the hall. Pet classes being judged at rear. John Sowden (Petite) holding forth in the centre.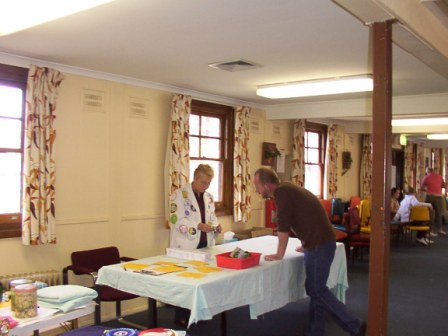 Vija talking to Steven Reid (Jazzuki)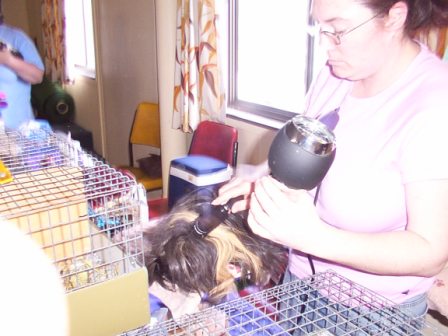 Em Jenkins (Gunnedah) readying her baby Sheltie, Adalene Bandage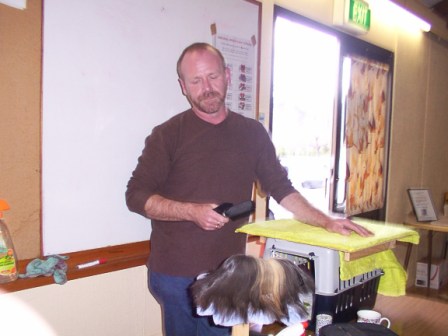 Steven Reid (Jazzuki/Corimar) and his Peruvian, Tantras Memoirs of a Geisha who ultimately went Best in Show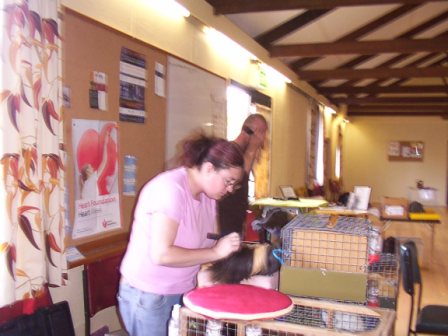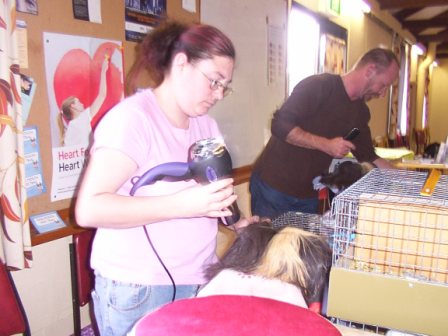 Salon Gunnedah (Em Jenkins and Adalene Bandage again}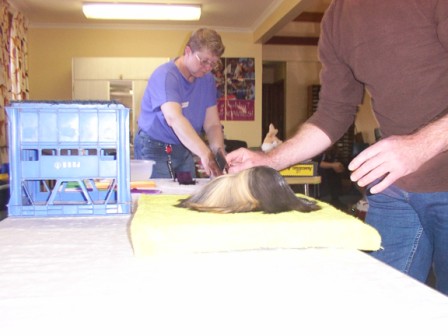 Memoirs of a Geisha on the table with Steven, Jo Livingston in the background
CHOCOHOLICS CHALLENGE 21 AUGUST 2008 GEORGE BELL PAVILION, CASTLE HILL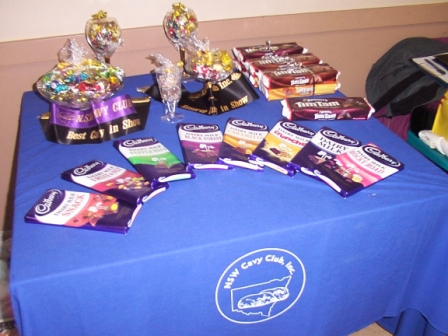 Prize table showing chocolate-themed awards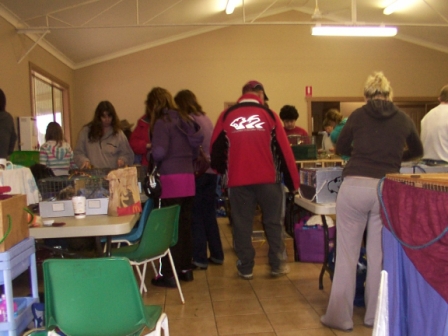 Business as usual